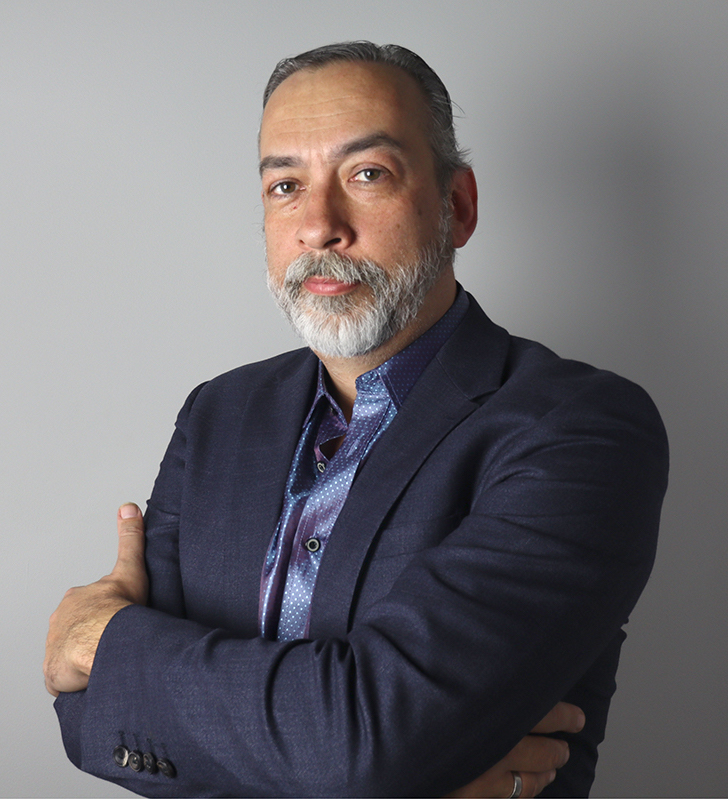 Mikhail Goldgaber – Founder and Chief Creative Officer
Greybeard Arts
Mikhail has spent the last 30 years creating digital experiences for websites, software and apps
in the US, Europe and the Middle East. As User Experience Director, he has led digital design
teams for global agencies, scrappy start-ups as well as working client-side for some of the most
innovative brands in the world. Notable clients include Google, Microsoft, IBM, Sony, BBC, The
Financial Times, British Airways, TUI, HSBC, UBS, NatWest and TAMM.
For the last two years, Mikhail has optimised digital design methodologies with AI production
techniques. His goal is to free the design and marketing community from repetitive low-level
work through embracing AI. This allows talented humans to have more time for excellent
strategic thinking and ideation. Every week he publishes numerous AI experiments on LinkedIn
to inspire and educate the community.
29 AUGUST 2023 Creative Brunch: The Bridge to Generative A.I
Workshop: Your Guide to the Art of Prompting
Guided Workshop: 
Understanding the Fundamentals of Various A.I. Tools:


Learn about the core functionalities of innovative tools available and explore how they can enhance collaboration between marketers and designers.

Transforming Workflows with A.I. Tools:


Discover how tools like Midjourney and ChatGPT can revolutionize the way you work.

Efficient Prompting Strategies:


Explore the different types of prompts and master methods to effective prompting for your day to day tasks including PR, Social Media and even creating landing pages using A.I. Tools. 



7 September 2023 Communicate A.I. Conference
Generative AI Video with Runway - Storytelling Remixed
Learn how to create AI generated videos with Runway. An interactive hands-on session where we'll remix and edit video live while we generate emotive moving visuals for the most famous monologue in science fiction film history
7 September 2023 Communicate A.I. Conference
Open Space Discussion: Leveraging A.I to drive customer experiences
This session will be an open space discussion between experts and the audience, exploring the implications of A.I on driving exceptional customer experiences. This discussion will revolve around: -
Voice
Generative A.I
NLP apps - Chatbots and Virtual Assistants
Leveraging ML to streamline internal processes
Various case studies of combining A.I with other Web3 technologies like AR/VR, Metaverse and more..
Maintaining human touch to A.I applications